Francis McKell is the earliest McKell family we have knowledge of at present.
Francis McKell was born in Ireland about 1781 and he married Elizabeth Muir in Rutherglen, Glasgow about 1804.
They had 4 children:-
John McKell born 17th January 1805
Jonathan McKell born 24th July 1806
Margaret McKell born 23rd February 1808
Joseph McKell born 22nd November 1809
We have no information on John or Margaret as yet, however Joseph McKell married and his descendants are of interest.
Joseph McKell married Susan Neil on the 23rd May 1834.
They had 6 children:-
John McKell christened 20th December 1835
Joseph McKell christened 20th December 1840
Francis McKell christened 20th December 1842
James Neil McKell born 22nd November 1845
Margaret McLean McKell born 24th November 1851
Joseph McKell christened 20th May 1854
John McKell (1835) married Margaret Porter on the 10th October 1856.
John and Margaret had 12 children:-
Margaret McKell born 13th February 1857
Susan McKell born 5th October 1858
Joseph McKell born 26th January 1860
James McKell born 6th June 1861
Elizabeth McKell born 11th June 1863
Isabella McKell born 15th February 1865
Janet McKell born 22nd September 1866
John McKell born 2nd June 1868
Isabella McKell born 18th January 1870
Archibald McKell born abt. 1882
Agnes McKell born abt. 1884
Francis McKell born abt. 1886
Their daughter Elizabeth McKell who was born 11th June 1863 married Ninian Yule (born 2nd June 1866). They married on the 30th December 1887 at 16 Argyll Place, Maryhill, Glasgow.

They had one (known) child:-
Joseph Ninian Yule born 30th April 1892.
In 1898, Ninian and Elizabeth left Scotland and together with their young son, started a new life in America.
In 1919, their son, Joseph Ninian Yule married Nell Carter Brown in Rochester, New York.
They had a son, Joseph Yule who was born on the 23rd September 1920 in Brooklyn, New York, and who now lives in California with his wife Jan Chamberlin.
In 1932 Joseph Yule Jnr. changed his name to Mickey Rooney.
The rest as we say - is living history !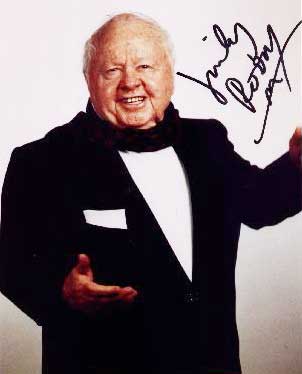 Mickey Rooney is the webmaster's 4th cousin.