William Dumbreck was born 6th May 1927 at 7 West Port, Linlithgow only a stone's throw from the Custom House Hotel (run by Helen Dumbreck William's great grandmother), in a centuries old property which was demolished about 1935.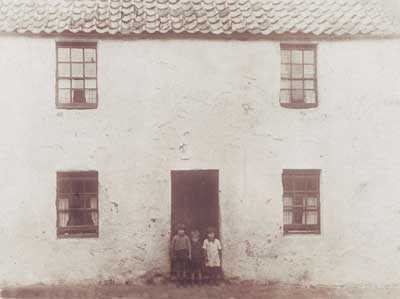 7 Westport, Linlithgow - c. 1930
Top floor occupied by the Dumbreck family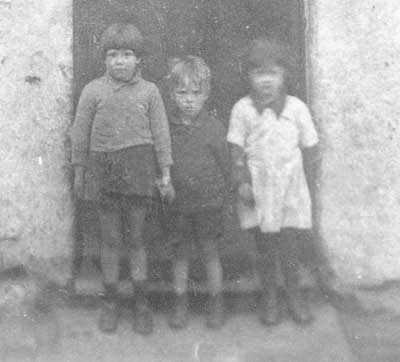 Betty Dumbreck, William Dumbreck and neighbour Margaret McGregor
Like his father, he attended Linlithgow primary school and Linlithgow Academy. His greatest interest lay in cricket, which he played a successful bowler for the Academy, and later briefly for West Lothian and Armadale.
At the Academy, he first met his future wife, Sheena Dick-Smith, who was a pupil and student teacher there from 1944 to 1947.
Sheena's father brought the family to Linlithgow when he was appointed as Depute County Clerk of West Lothian; one of his future duties was to appoint William Dumbreck to his apprenticeship. Sheena's greatest interest was in acting and she was a member of the Linlithgow Players for several years.
In 1950, William joined the Players briefly, in their presentation of the "Winslow Boy", which reunion was the fore-runner of their eventual marriage on the 16th September 1950.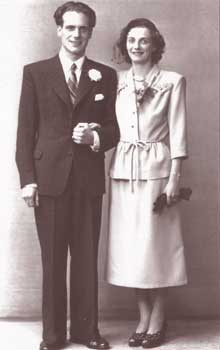 William and Sheena bought an apartment at 12 High Street, Linlithgow and they raised two sons there, until the family moved to Port Seton, East Lothian in 1952. Their first daughter, Vivienne, was born there in 1954 and in 1956 the family moved to Armadale, West Lothian.
In 1964 the family emigrated to South Australia, where Bill worked as a Health and Building Inspector with Thebarton Town Council. Later he set up his own business as a builder and house designer and built blocks of flats in several Adelaide suburbs and renovated a few houses.
Five years later (1975) he and Sheena returned to Scotland with their fourth child, Helen, who was born in 1972. The family settled in Alyth, near Blairgowrie, Bill now working as an Environmental Health Officer for Perth Regional Council.
In 1980 they decided to return to Australia and reunited the family. Bill retired in 1991and he and Sheena live in Hallet Cove, a suburb of Adelaide.
Their four children are:-
Michael William Alexander Dumbreck born 1st July 1951
Denys Andrew Richard Dumbreck born 27th July 1952
Vivienne Sheena Anne Dumbreck born 23rd October 1954
Helen Elizabeth Dumbreck born 2nd April 1972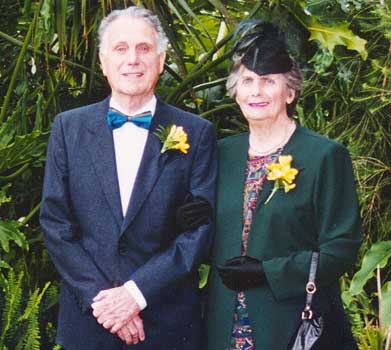 William and Sheena Dumbreck on their golden wedding anniversary
16th September 2000