Alexander Dumbreck was born in 1905 and married Andriana Begley in 1924 at Linlithgow and they had three children.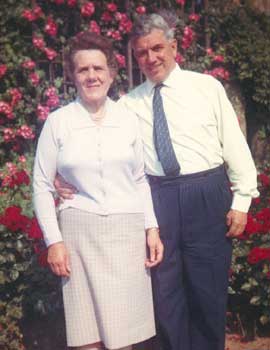 Known to locals as ''Echie'', he was a keen athlete and ran for the Linlithgow Harriers.
Children of Alex and Andriana are:-
Elizabeth Miller Dumbreck born 1925
William Dumbreck born 1927 - Linlithgow
Alexander Dumbreck born 6th December 1936, died December 1999
William Dumbreck married Sheena Dick-Smith in 1950 and live in Australia.