James Smith married Alison Mary Gray on the 21st September 1946. They had 2 children (twins), Leslie Douglas and Lindsay Charles born in Edinburgh and Robin James born in British Columbia.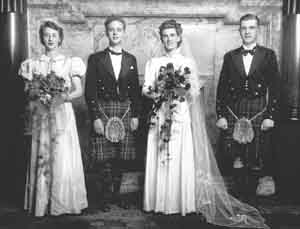 Picture from left: Dora Smith; James Smith; Alison Mary Gray; The Best Man.
photo taken 21 September 1946 in Glasgow
Jim and Alison emigrated to London, Ontario, Canada on the 13th Sept 1949. Jim died on the 26th October 1986 and Alison died 2nd June 1998.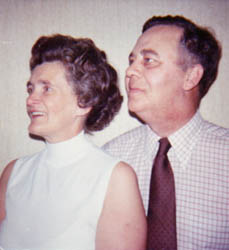 Jim and Alison taken about 1980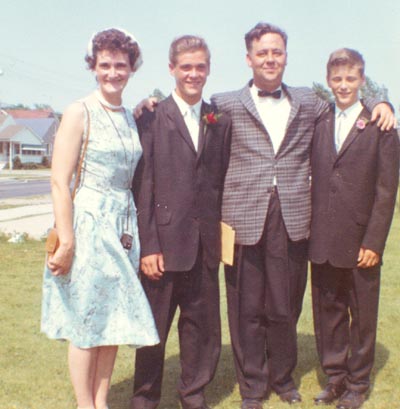 Alison and Jim with their twin sons - June 1961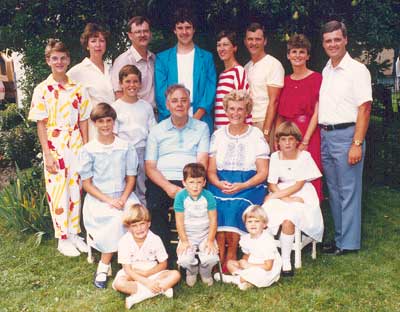 Photo of the whole family taken 17th August 1986