John McKell
was born John Grieve Miller
on 12th March 1866 in Stirling, Scotland
to James Miller and Jane Grieve,
and was adopted by Wilson and Isabella McKell.
In 1881 John was a "pattern makers' apprentice"
and was living with his adopted parents in Falkirk.
In 1889, John married Sarah Amelia Forgie,
the eldest daughter of John and Sarah Forgie
of Northcroft Cottage,
Borne End, Wooburn, Buckingham, England.
They raised five children:-
Wilson Black McKell born 5th January 1891
John Alexandra McKell born 17th December 1892
William Thomas McKell - 11th December 1894
George Forgie McKell - 25th April 1904
Isobel McKell - likely after 1906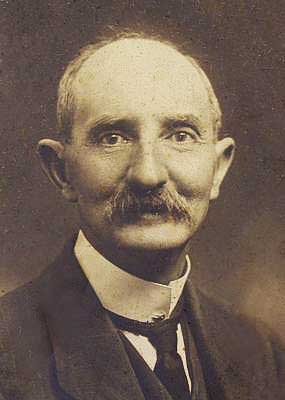 John McKell c.1920
The photos show the McKell Factory at Port Adelaide
Australia and was taken about 1920.
The family business continued until 1990 and the original
factory building has been retained in
a heritage area showing its original signage, however it is now
a private dwelling house.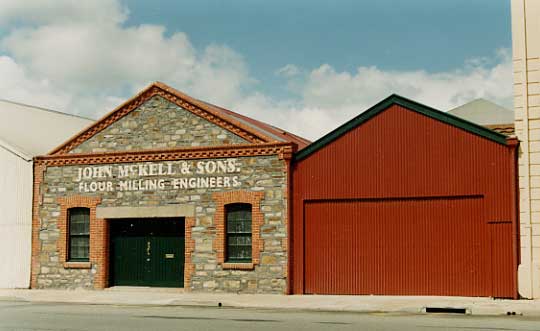 The McKell Factory as it is today (2002)