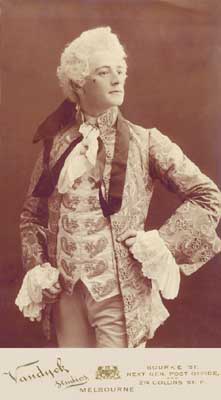 This photograph was taken by Vandyck Studios in Melbourne Australia.

If anyone has some knowledge about these photographs please e-mail
These are three photographs that were found in a "tin box" originally owned by Elizabeth Muir Bowler.
Does anyone have any ideas?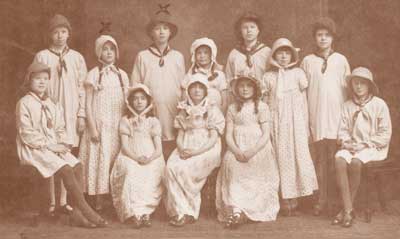 The cross above the person third on left could be Nancy Bowler - any thoughts?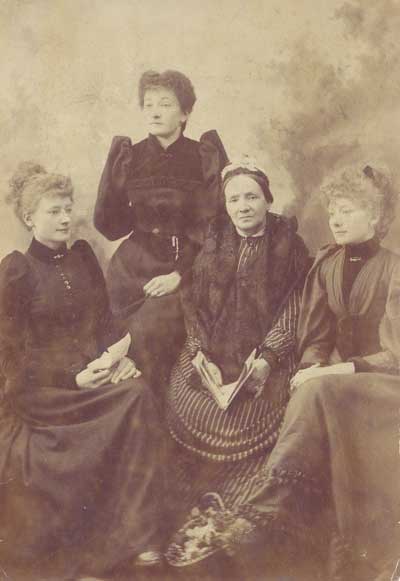 We now believe this photo shows Jane Bradburn with 3 of her 4 daughters
Left to right (to be confirmed)
Elizabeth; Hannah; Jane Bradburn; Marriah
Photo c. 1900