Jane Fulton Dumbreck was born 29th October 1908 at 150 Rose Street, Glasgow.
Known as Jean by family, she emigrated to Detroit, USA and married George Cunningham in 1930. Jane died in 1986 and is survived by her two children Barbara Jean Cunningham (b 1931) and
Robert Cameron Cunningham (b 1939).
Both Barbara and Robert married and have descendants (see pages for details).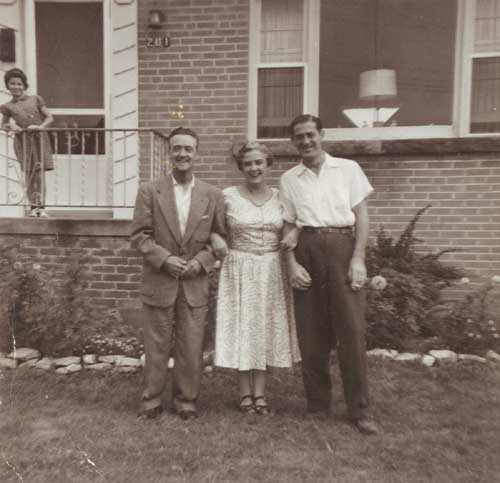 George, Jane and brother-in-law, Hugh Young