Over the life of this website we have received many interesting tales that are worth sharing.
If this "forum page" proves popular it will be expanded further.
To have your say published on any topic, e-mail it to:-
views@dumbreck.co.uk
The webmaster retains the right to edit and or omit any statement that is considered inappropriate.
Here are a few for starters:-
1. Daphne Hurst, Summerside, PEI
2. Alan Kilkerr Dumbreck, Kettering, UK.
3. Allan Dumbreck, Glasgow.
4. Nanette (a re-united friend of Brenda Dumbreck) - Glasgow.
5. Beverly Ann Dumbreck USA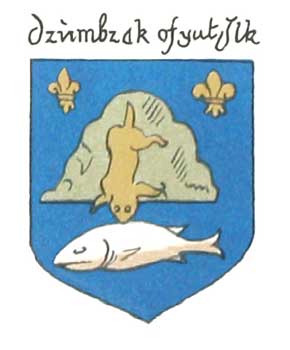 1. From Daphne Hurst - Summerside, PEI (December 2000)
"Your website is a great ongoing resource on the Dumbrecks. I'm continuing work on the descendents of Mary Jane Dunbrack and Alexander Nicholson (Nova Scotia, Canada). I have most of the names by now, though there are still a few missing. I'm starting to get in touch with the families of Mary Jane's brothers and sisters to put those in my family history as well.
I want to make sure you receive this information, because your website made this possible. Mom and I were trying to figure out how to find the family of Mary Jane's brother, Richard - they moved to the US and we'd lost touch with them. I had the married names of two cousins, from a book which included the Dunbracks, but that was all. Then I checked out your guest book again a couple of months ago - and there was a message from Doris Tilley! I e-mailed her and sure enough that was the cousin we were looking for! I've been in touch, and she has sent me some really interesting information about her family...
So thanks for the website and keep up the good work! "

Daphne Hurst
Summerside, PEI

Back to Index

2. From Alan Kilkerr Dumbreck - Kettering, England October 2000

It was marvelous to get a letter with 'Dumbreck' spelt correctly, it could only come from another Dumbreck!
Your letter is of great interest; our name is very rare and is often met with panic, disbelief and mirth here in England.

It's very exciting to know that you can trace my line back to 1340, I'd love to have some details. It's also wonderful to know that we're related. I see that your work email is Pangraphics, are you in the design business? That would be spooky because I am!

Keep up the good work, I look forward to hearing from you soon.

Kind Regards,
Alan

3. From Allan Dumbreck - Glasgow Jan 2001
Dear Karen,

Roderick Dumbreck recently e-mailed me and suggested I contact you. It is very strange to be back in touch after what - 15 years (?). I can still remember sitting near the door in Bar Italia when you came in and (I thought) sneakily checked the reservations list for names and then used mine!

I expected the waiter to chuck you out as he'd crossed my name off when we sat down and the place was very busy but he showed you to a table. I was gobsmacked as the only conclusion was that your name was also Dumbreck. Up 'til then I had never met anyone called Dumbreck that I was not directly related to so it was a real surprise.

I remember you being a little taken aback, but I expect it's not every day someone approaches you in a restaurant because you both have an obscure surname.

Anyway - it's good to finally solve the mystery although I don't know how my Dumbrecks' are related to yours or Rod's. I'm still working on that part of the tree.

I'm a college lecturer and one of my students' told me recently that her mother is a Dumbreck. I have put her in touch with the Dumbreck website and expect her to make contact soon. I never realised there were so many of us??!!

Do write back with your recollection of the Bar Italia incident - I can't imagine what you made of it.

Regards

Allan Dumbreck

4. Nanette (a re-united friend of Brenda Dumbreck)
Jan 2001
Dear Rod,
That's definitely the Brenda that I am trying to contact. We were friends since we were young and we kept in touch until about ten years ago!! I know Gerry and the whole family I would really appreciate if you could let him know. I have another email address which is permanent, as I'm not sure I'm going to keep this service it is nanettec10@hotmail.com if you could get it to Brenda I'd really appreciate it. Thanks again for your reply and your website is very interesting I never knew the Dumbrecks' were so famous, now I definitely have to keep in touch!!!
Thanks again Nanette

From Beverly Ann Dumbreck
15th Feb 2001

Dear Rod,

I was delighted to receive the letter that you sent. My sister Betty and I had no idea that the Dumbreck name had such a history. Thank you so much for finding me. I am now Beverly Dumbreck Nadler. I live in West Hartford, Connecticut. I have 2 children, Kristen Nimr and Kimberly Kapelson....Kimberly has 2 children, Benjamin and Julienne. Kristen has 3 boys, Rakan, Ramzi and Rashad. They are the loves of my life. My sister Betty was as thrilled as I that Dad had family. Does the Dumbreck 'clan' have a crest and plaid as I have seen with so many clans? Again, thanks for finding me.

Beverly